FIS | DSM-V62.89 V-Code Religious / Spiritual Problem
Faith In Superstition, 2010-ongoing
A durational performance piece exploring and questioning the organized faith-based religious systems in the United States by inviting community members to observe and participate with the artist in a series of ritualistic, superstitious endeavors performed at various religious sites including churches, synagogues, mosques and temples. Within the performance, the aforementioned practices manifest as simple and poetic gestures drawing a subtle correlation between one's faith in an organized religion and an adherence to antiquated superstitious observation. The adjacent images (documentation c-prints) examine the superstitious thought arising from early Christian teachings that an object with three points represents the Holy Trinity: God the Father, God the Son, and the Holy Spirit. Because a ladder is a physical representation of three points, it was once thought that to walk under a ladder implied an individual's being in league with Satan.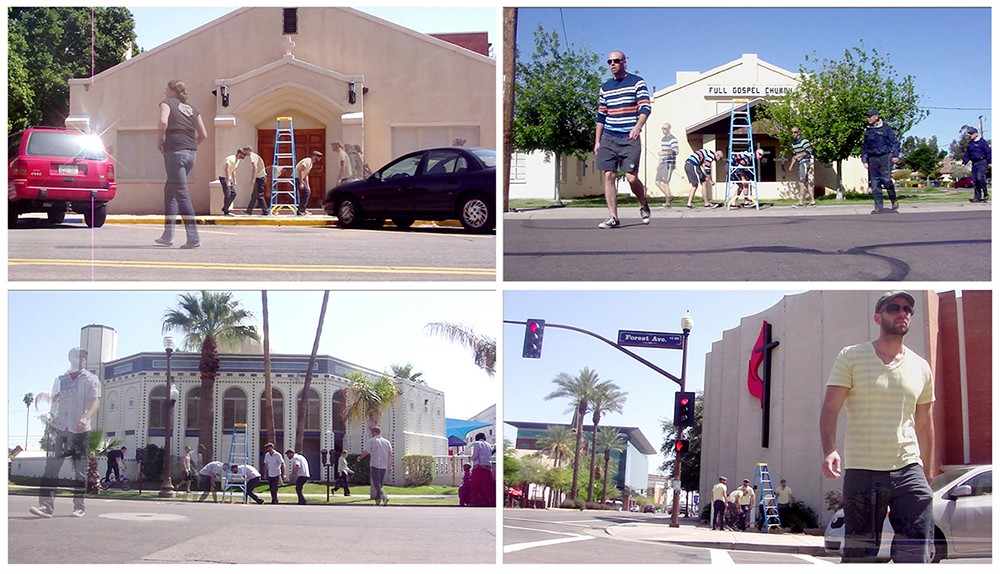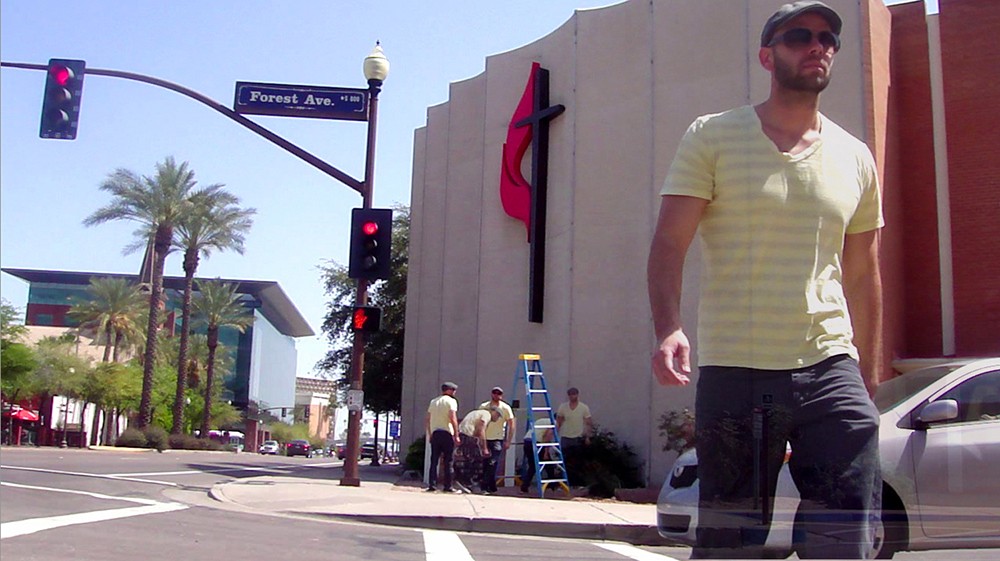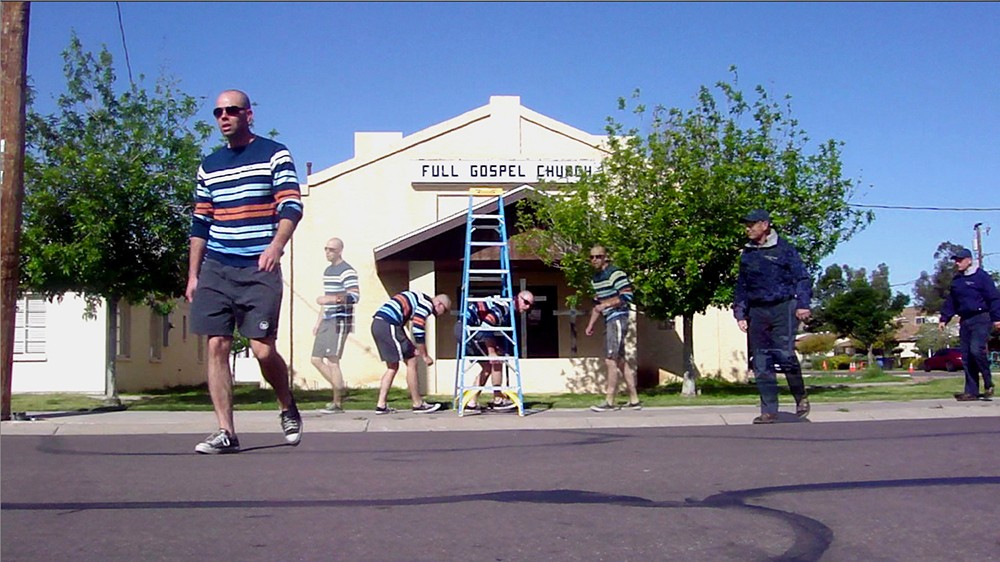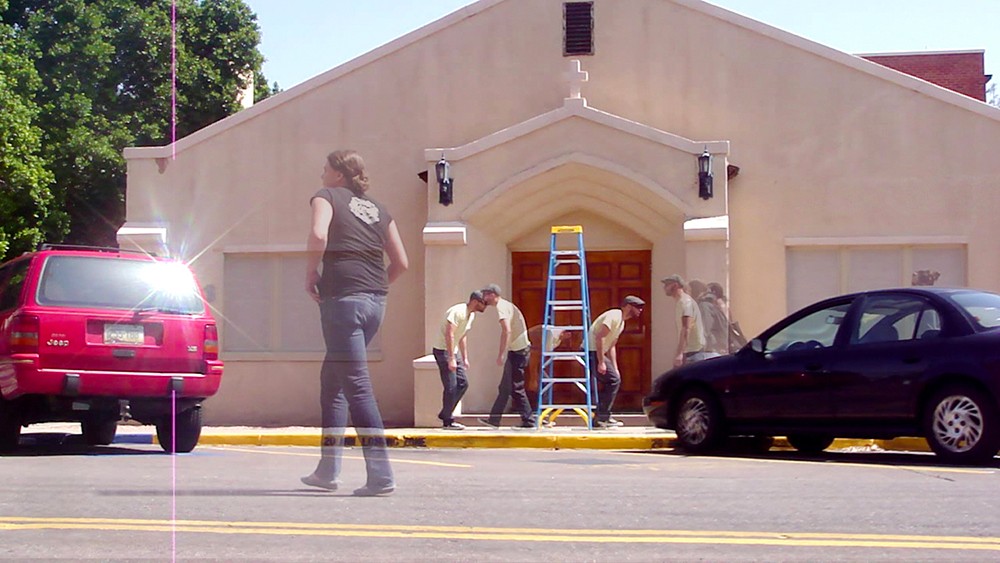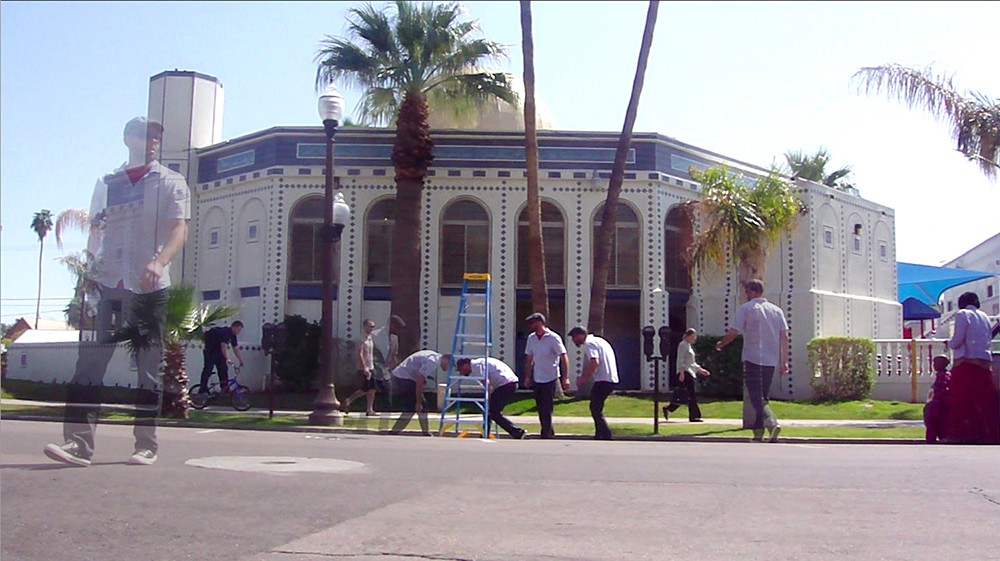 © Peter Christenson, 2018. All rights reserved. The material on this site may not be reproduced, distributed, transmitted, cached or otherwise used, except with the prior written permission of Peter Christenson.