Interactive Online Projects | DSM-292.85 Caffeine-Induced Sleep Disorder
Spamming Gagosian. As Art, 2010-ongoing
Spamming Gagosian. As Art invites users to one-click their way to instant stardom and fortune all through a simple PHP script. And it comes from my server account so no legal repercussions! A single user click sends appx. 10 emails to a series of Gagosian's personal and professional email accounts, including his international gallery/museum submission offices. Spamming Gagosian. As Art can be found on the ole world wide web and is accessible to the public at large. {Spam here.}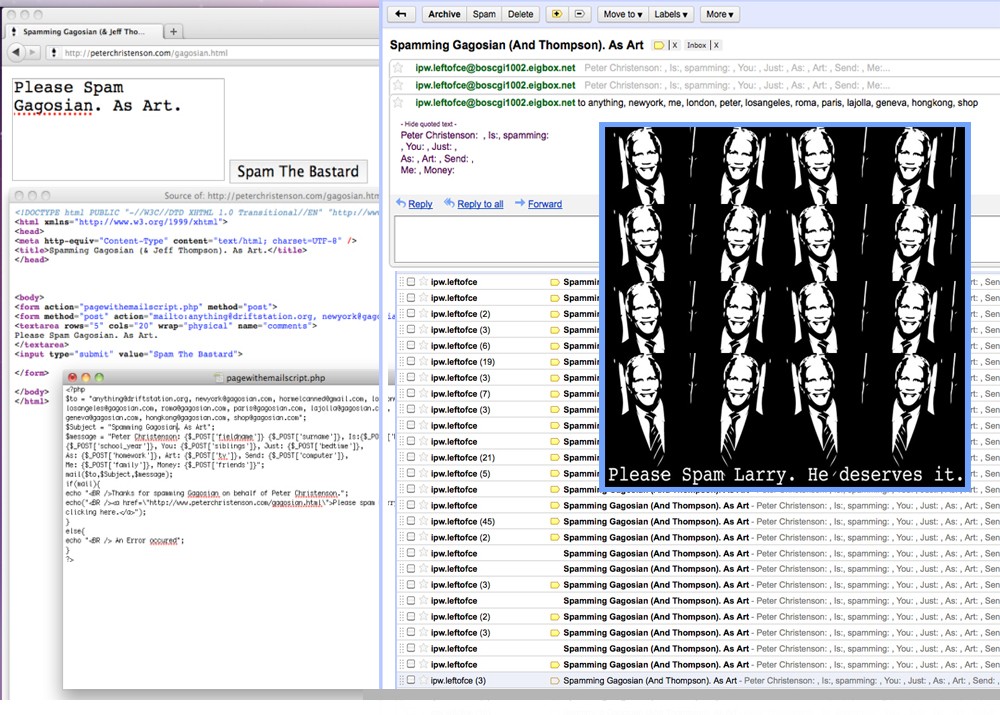 Project Portrait 100, 2013
Project Portrait 100 is an experimental social practice project and "crude qualitative case study" inviting the public at large to respond to a series of calls via Craigslist to paint my portrait for the chance of randomly procuring a money order for $100.00 (randomly = participant's name literally picked from a hat). I received over 200 inquiries via email and a number of final portrait submissions, although a significant proportion of individuals (over 90%) were not interested in particpating unless they were paid for their work--the promise of possibly receiving $100.00 after being selected at random was apparently of little appeal. It should be noted that one name was ultimately selected from a hat: Katy Vanderburg from WA; she was mailed a check for $100.00 in 2013.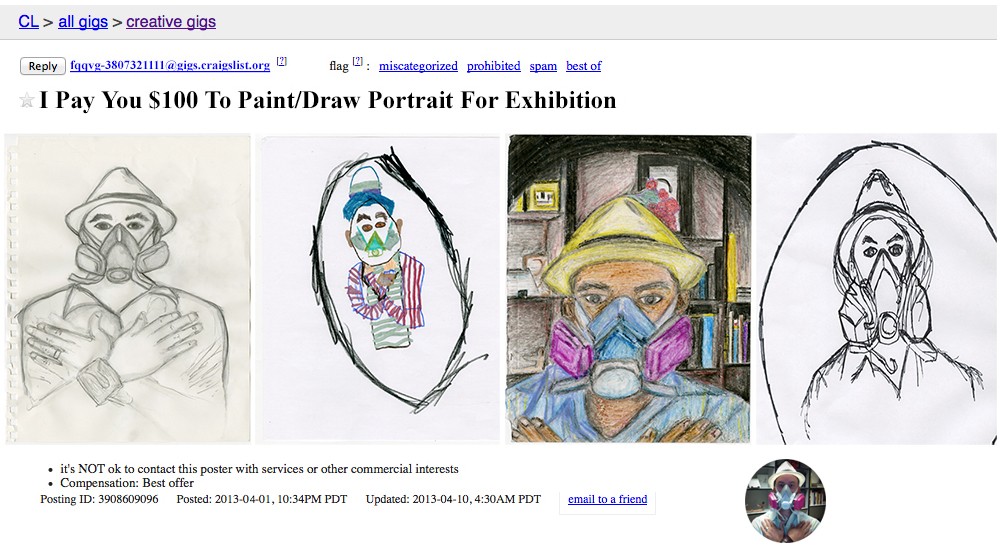 © Peter Christenson, 2018. All rights reserved. The material on this site may not be reproduced, distributed, transmitted, cached or otherwise used, except with the prior written permission of Peter Christenson.