HBPLDITFOP | DSM-309.81 Posttraumatic Stress Disorder (PTSD)
Habitus By Paintball: Lasting Dispositions In The Field of Power, 2016-ongoing
Mao Zedong claimed that "political power grows out of the barrel of a gun." In Habitus by Paintball, I give you a gun, and I give you power. Come shoot me (as art, or so say Burden and Bilal) while I read from Pierre Bourdieu's The Field of Cultural Production and mouth off about the world's dangerously hierarchical and socio-politicized fields. Visitors and passersby are invited to participate in the durational performance by either shooting me or at a canvas draped behind me. Canvases are later stretched into "paintings" serving as documentation of the performances. HBP seeks to examine issues related to violence, gun rights and gun control, and sociopolitical power dynamics; moreover, "symbolic violence is violence wielded with tacit complicity between its victims and its agents, insofar as both remain unconscious of submitting to or wielding it." —PB, 1997, "On Television." | Curation & photo credit SOIL Gallery Seattle & Morgan Cahn. Additional photo credit: Matt Burns and Dino Pinterpe. And monstrous gratitude to Gray Sweeney for passing along what has become a Bourdieusian obsession.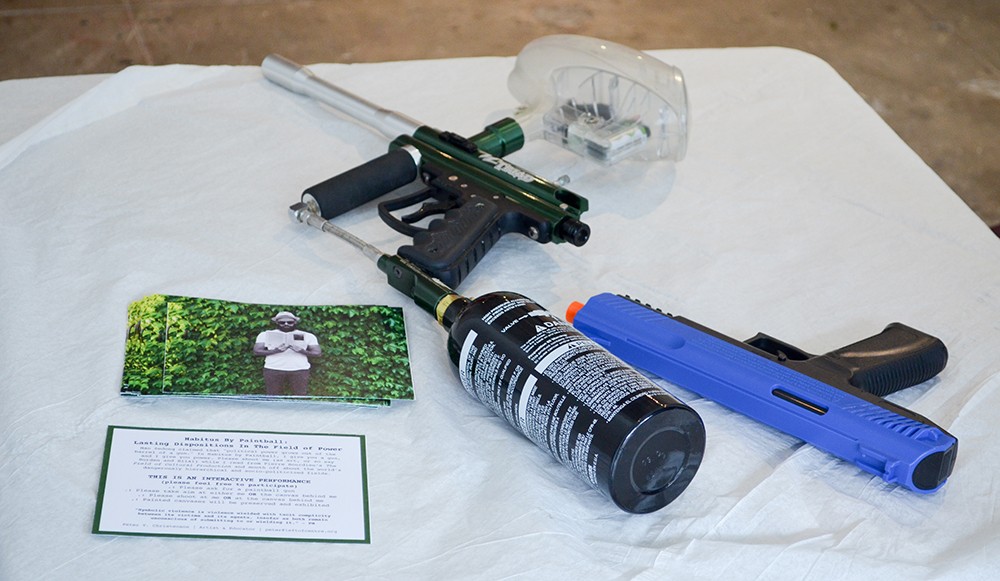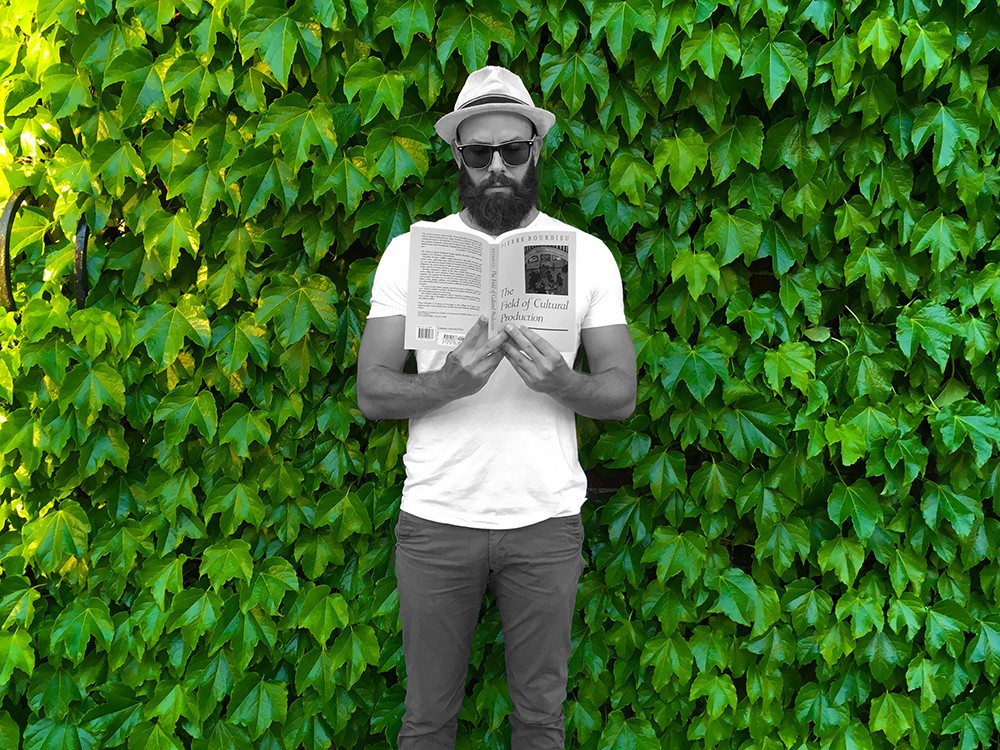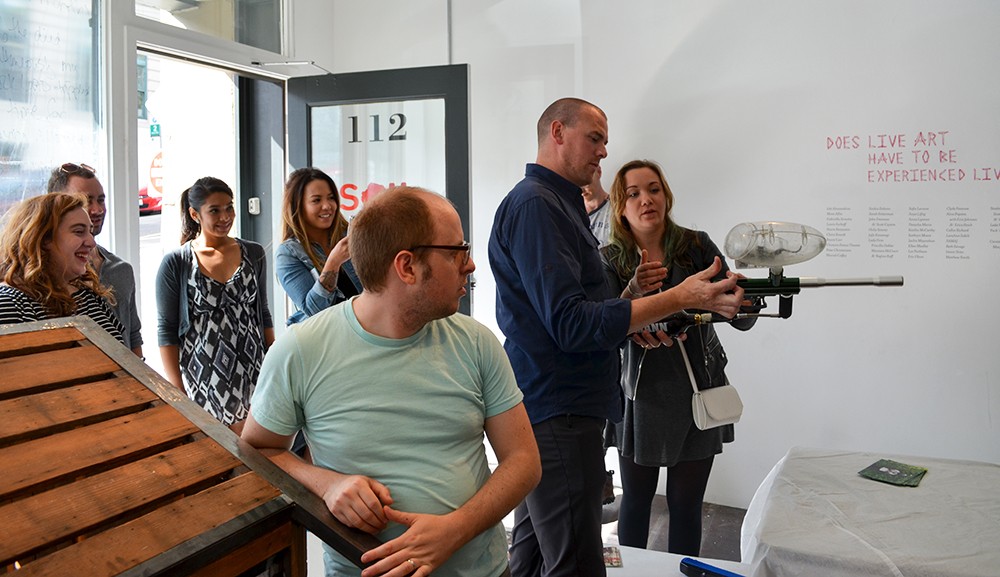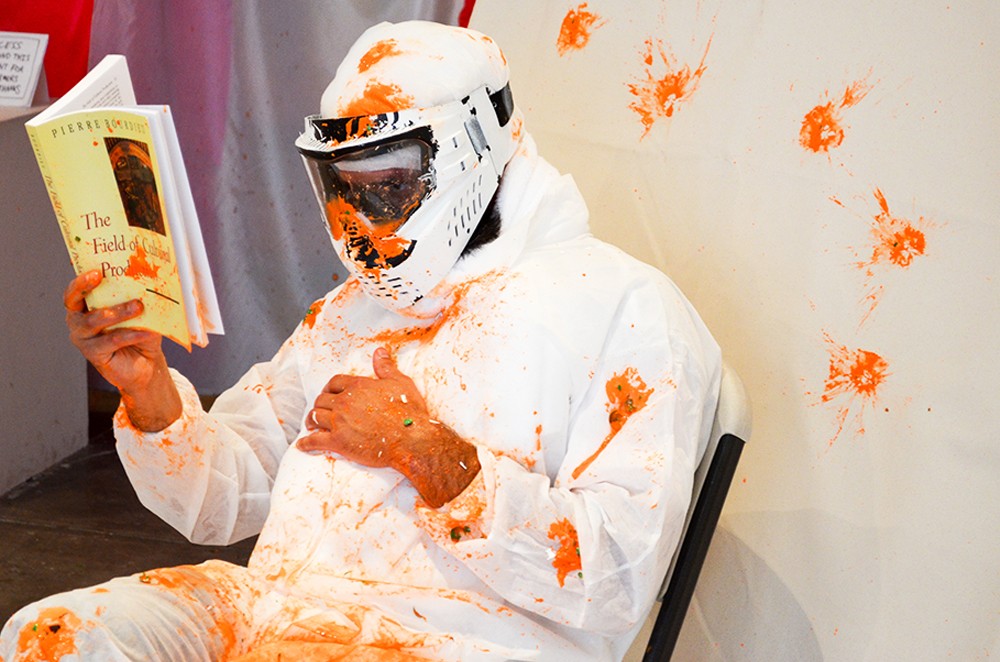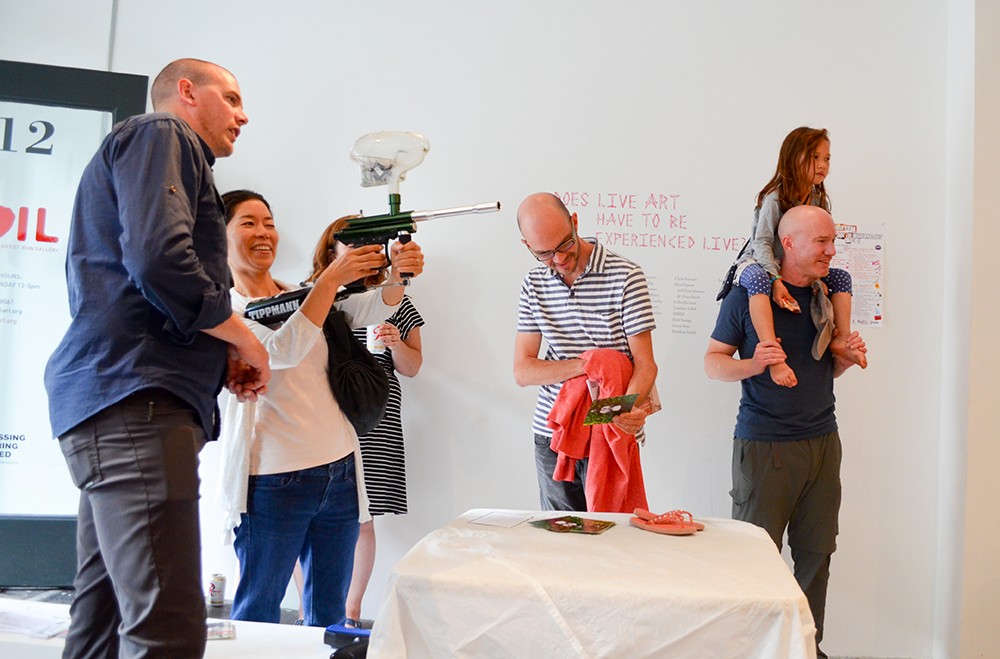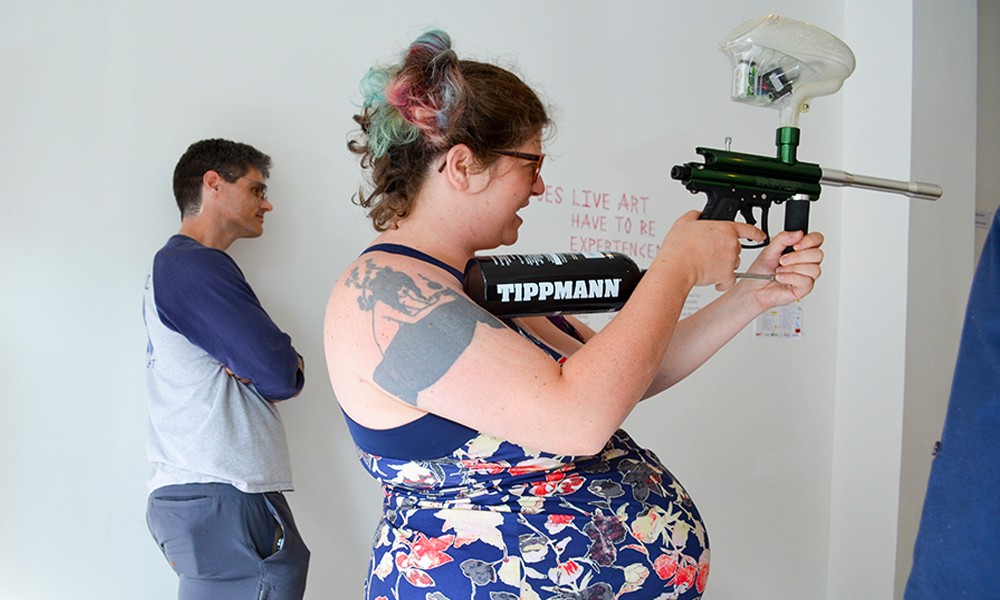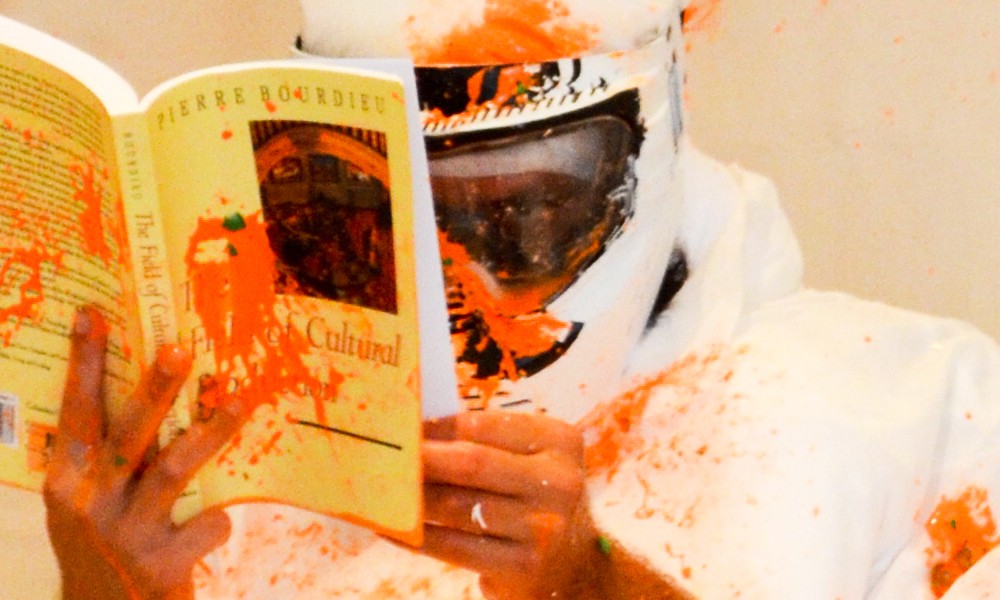 © Peter Christenson, 2017. All rights reserved. The material on this site may not be reproduced, distributed, transmitted, cached or otherwise used, except with the prior written permission of Peter Christenson.