CFPS | DSM-301.7 Antisocial Personality Disorder
Cuidado: Feet Per Second, 2017-ongoing
According to the Gun Violence Archive, the year 2016 in the United States witnessed 58,769 incidents related to gun violence, 15,078 reported deaths due to guns (not including ~22,000 suicides), and 30,616 gun related injuries. In a BBC report from January of 2016, it was suggested that, "there are thought to be about 300 million guns in the US, held by about a third of the population." That's approximately one gun for every man, woman and child in our country.
Through the appropriation and repurposing of used ammunition that was purchased online, the works in the "Cuidado: Feet Per Second" series aim to question and possibly redefine the role firearms play in American society. The works seek to examine the complex and nuanced political and social climate and identities related to gun rights, responsible gun control, and firearm regulation & legislation. Cuidado: FPS is comprised of various multimedia works and installations fabricated primarily with shells and caution tape. The Feet Per Second (FPS) title directly references the unit of measurement widely used to assess the velocity of shotgun ammunition. The shells used to fabricate the attached paintings and installations are from the two brands Fiocchi & Mirage Grand'Italia, with velocities listed at 1200 FPS and 1325 FPS respectively (Collaboration with P. Mudd).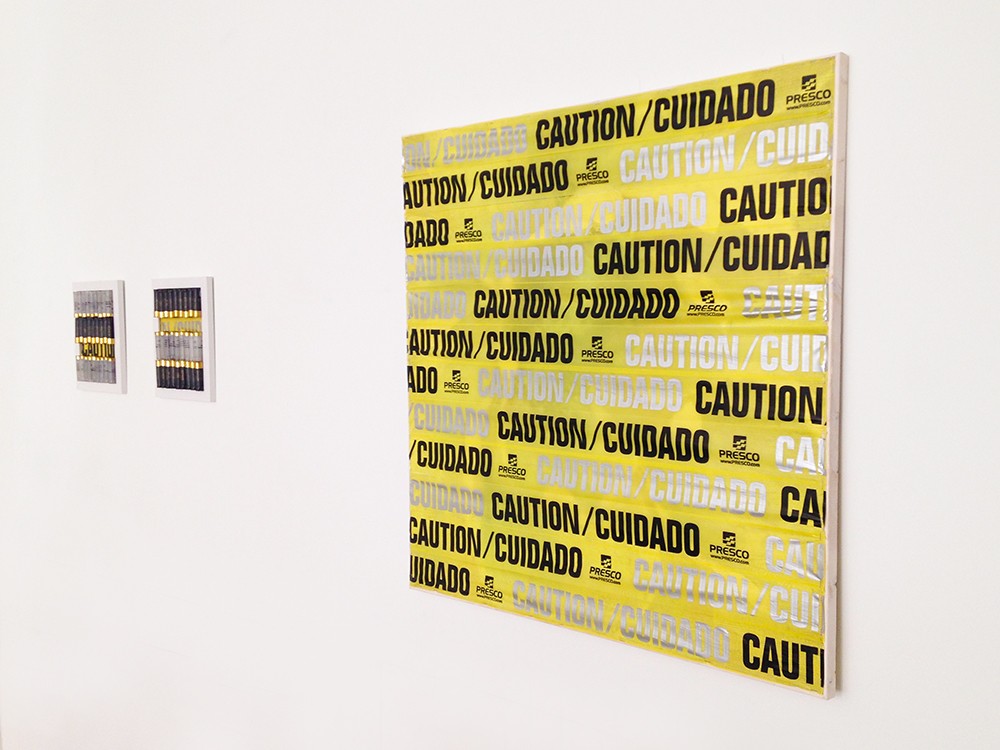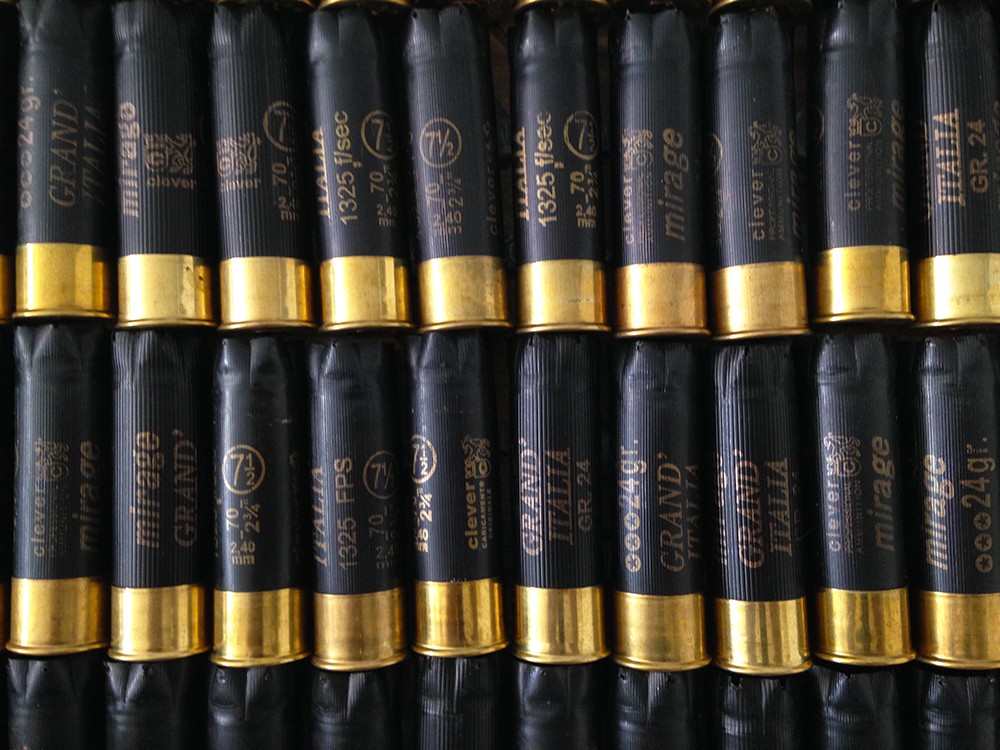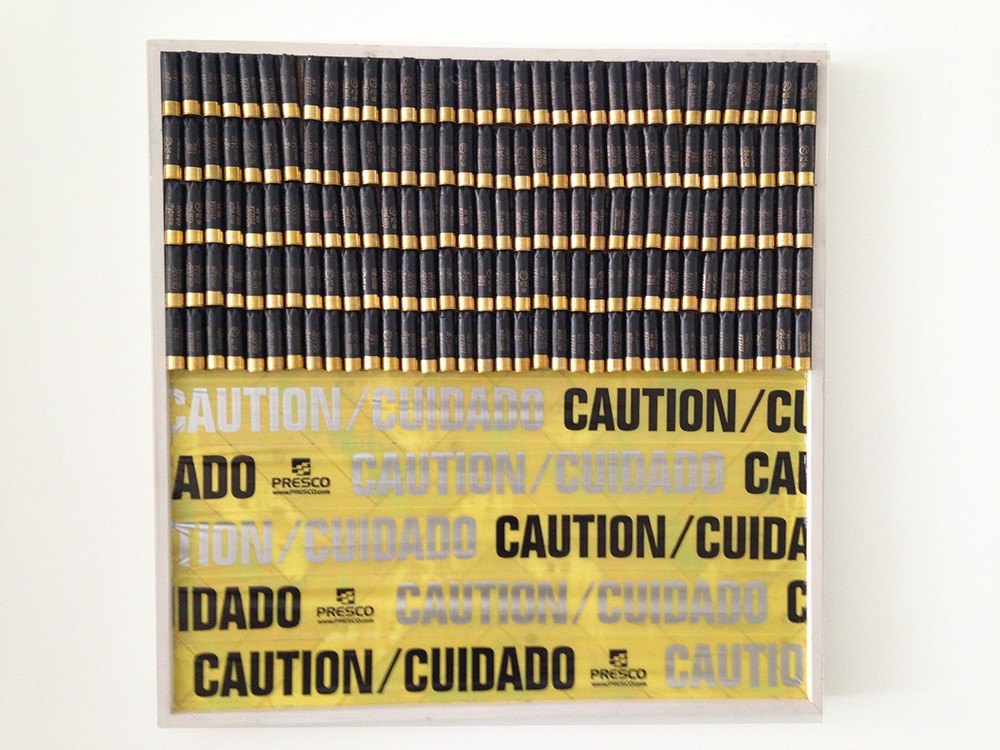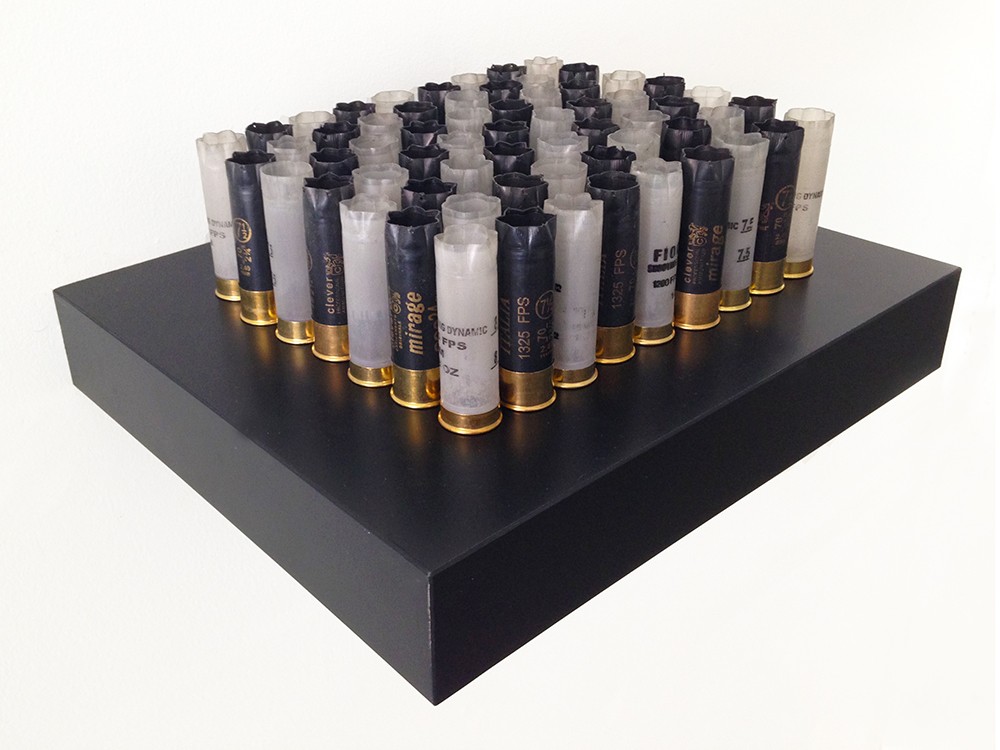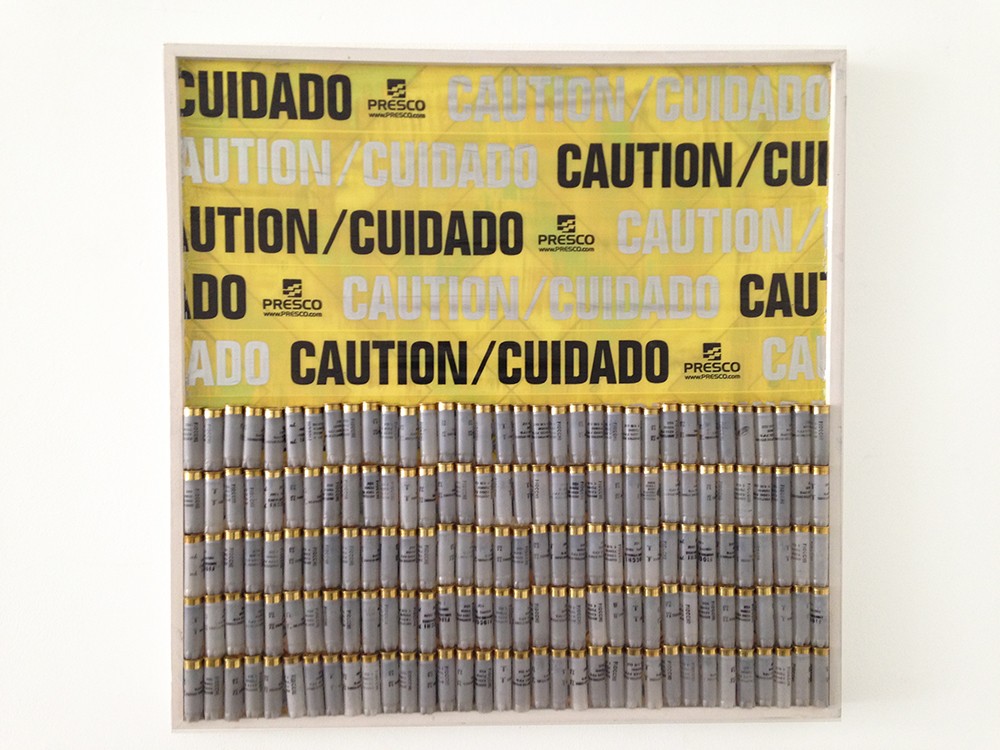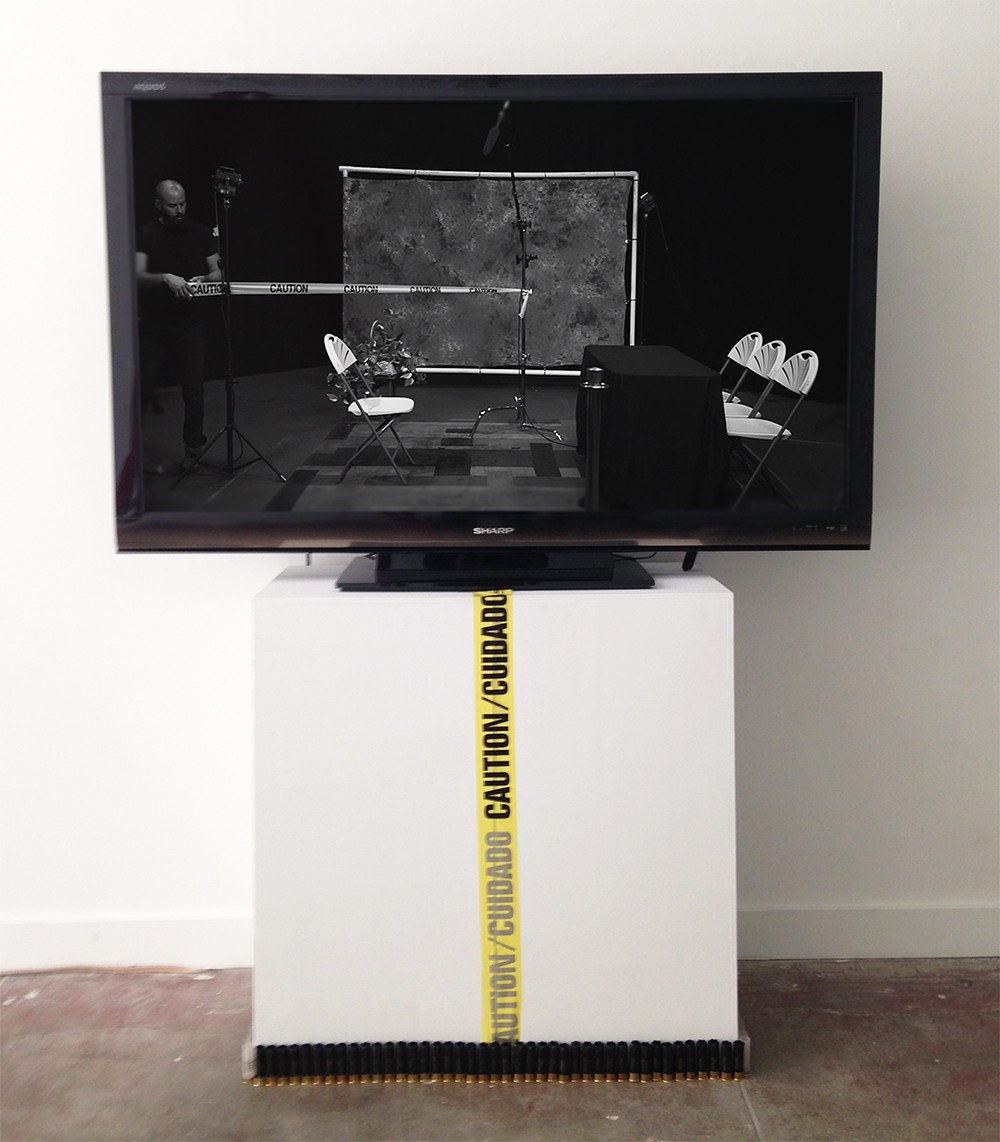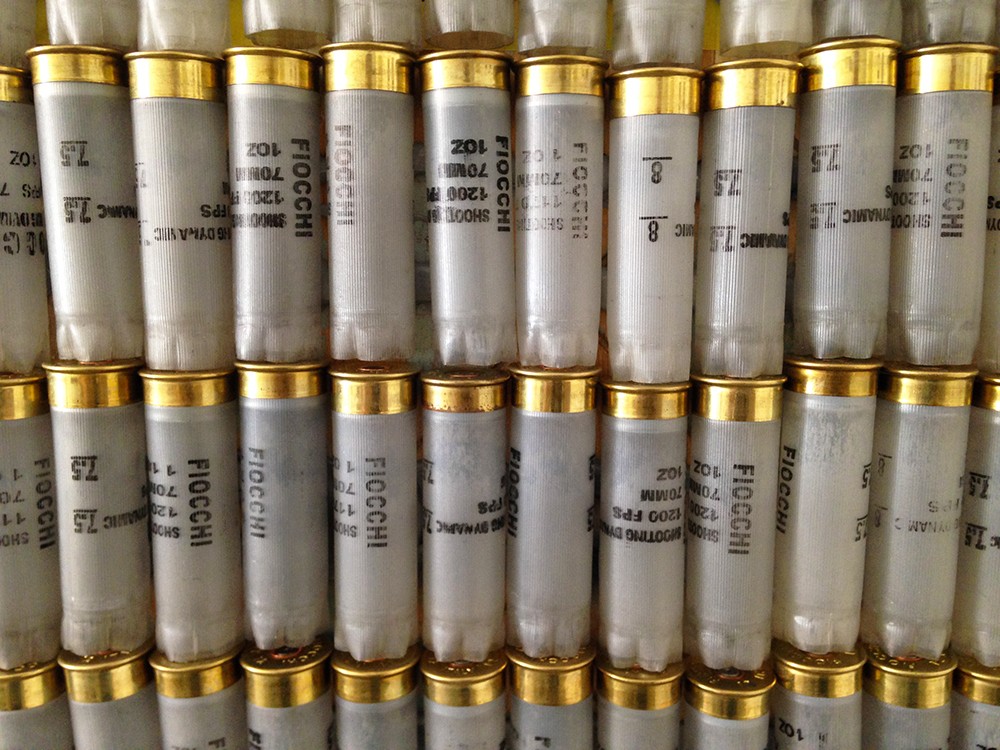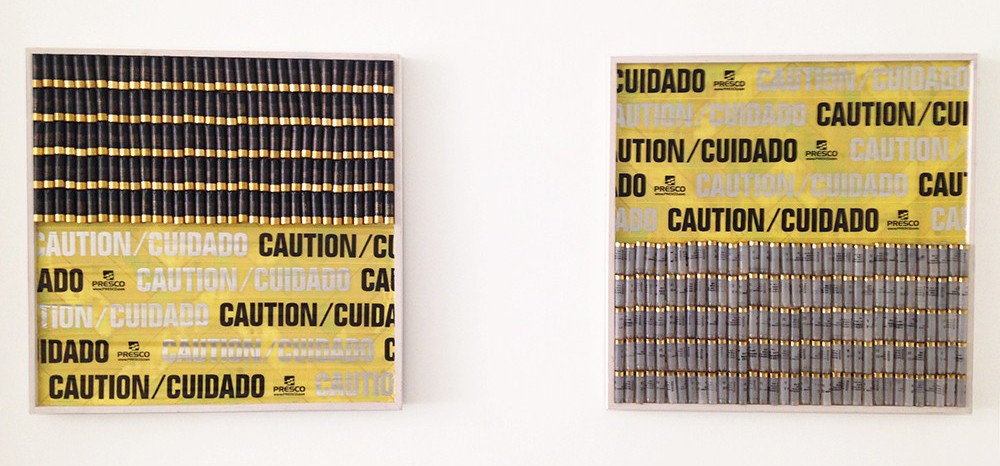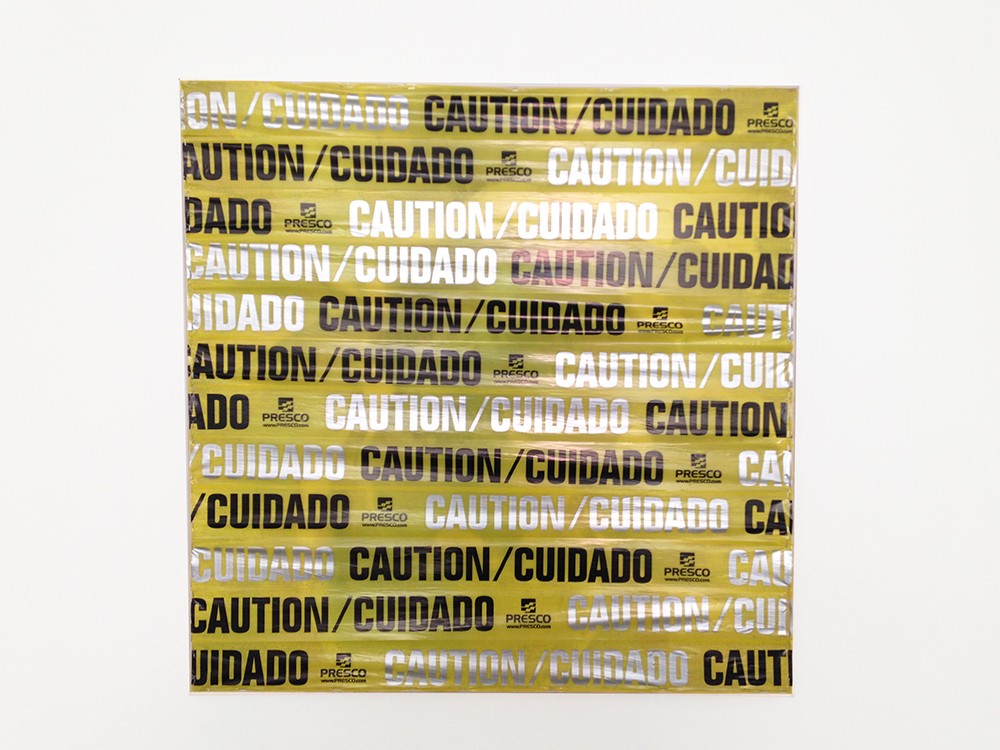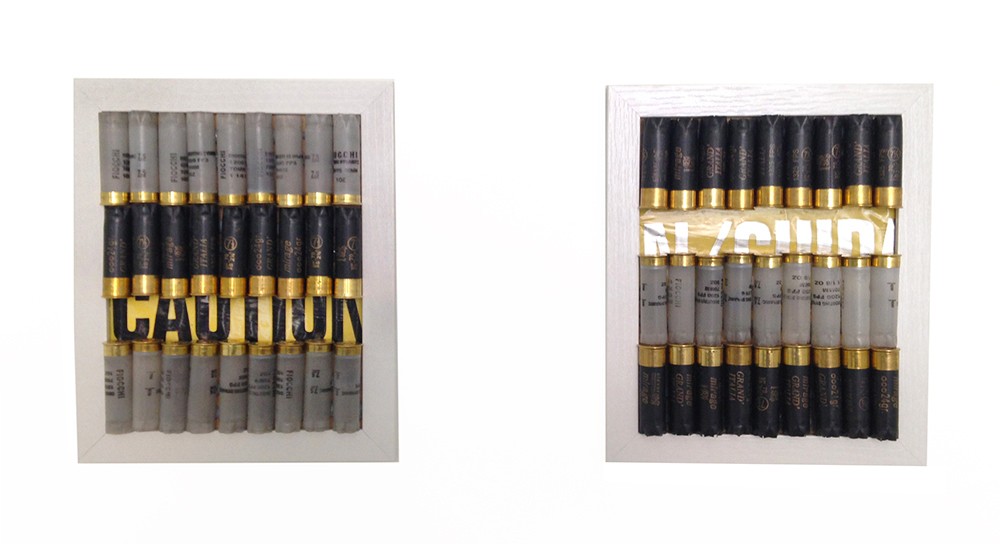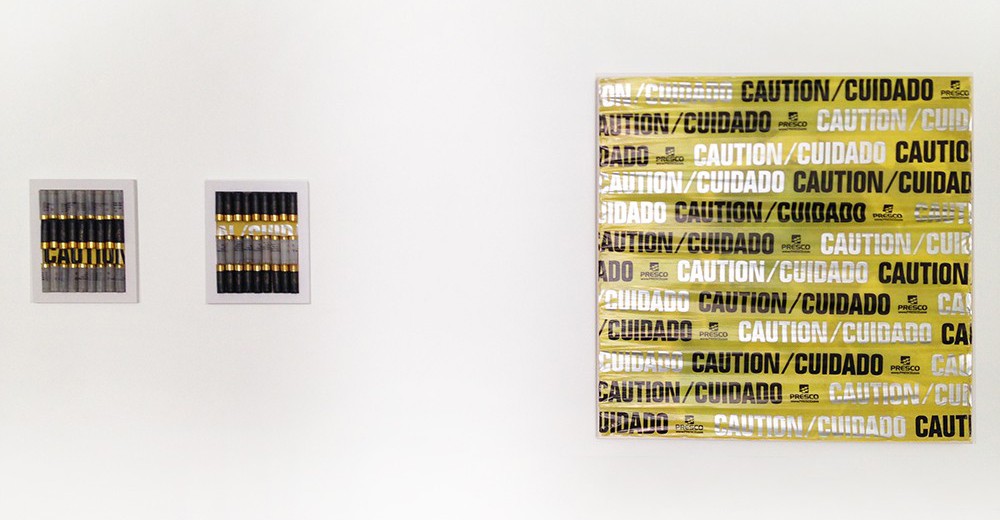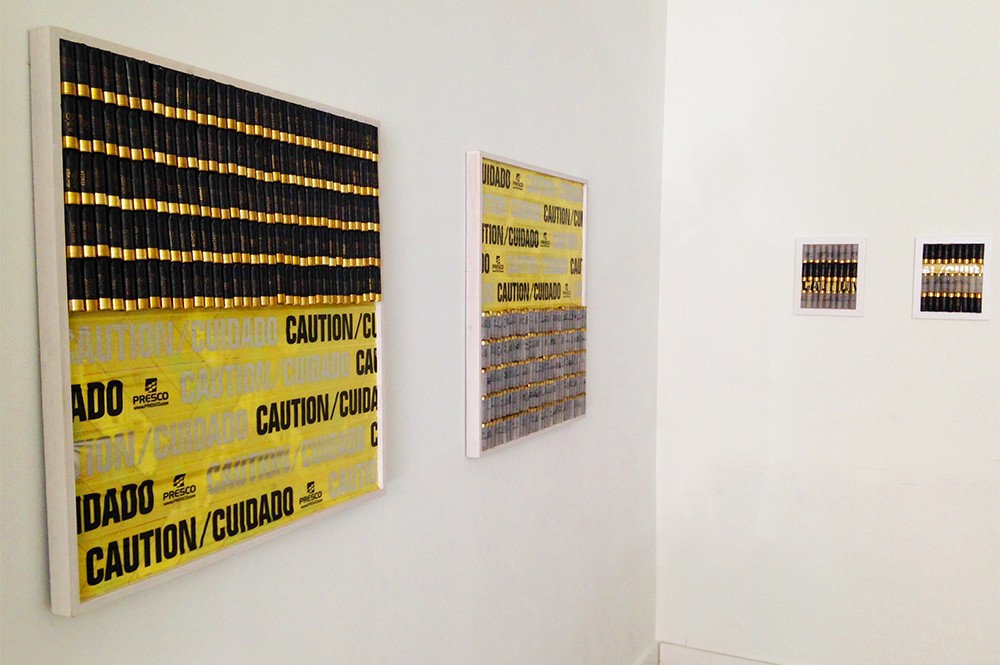 © Peter Christenson, 2018. All rights reserved. The material on this site may not be reproduced, distributed, transmitted, cached or otherwise used, except with the prior written permission of Peter Christenson.