Various Interventions & Installations | DSM-300.3 Hoarding Disorder
Unpublished: A Sculptural Memoir, 2010-ongoing
Unpublished: A Sculptural Memoir is a narrative sculptural installation comprised of 360 pages from an autobiographical book spread out across galvanized wire that stretches for 70 feet crisscrossing down a gallery corridor. The memoir utilized for the suspended sculpture, A Rabbit Named Ru, parallels my (questionably boring) life to date with the harrowing yet strangely comical account of the life of my quadripelegic father. The piece gives physical shape to the narrative thread of the text inviting visitors to follow the anecdote from start to finish by walking next to and under the content-based sculpture reading as they traverse the corridor. Paper, text, galvanized wire, installed at various locations (Photos: L. Papa-Minnick | Ensuing documentation from the Monochrome In Neutral exhibition that I curated at A.E. England Gallery in Phoenix, AZ).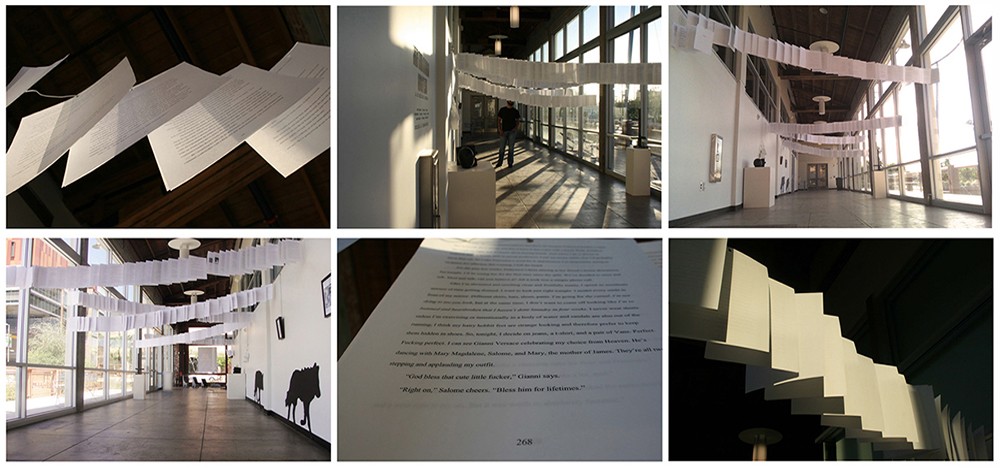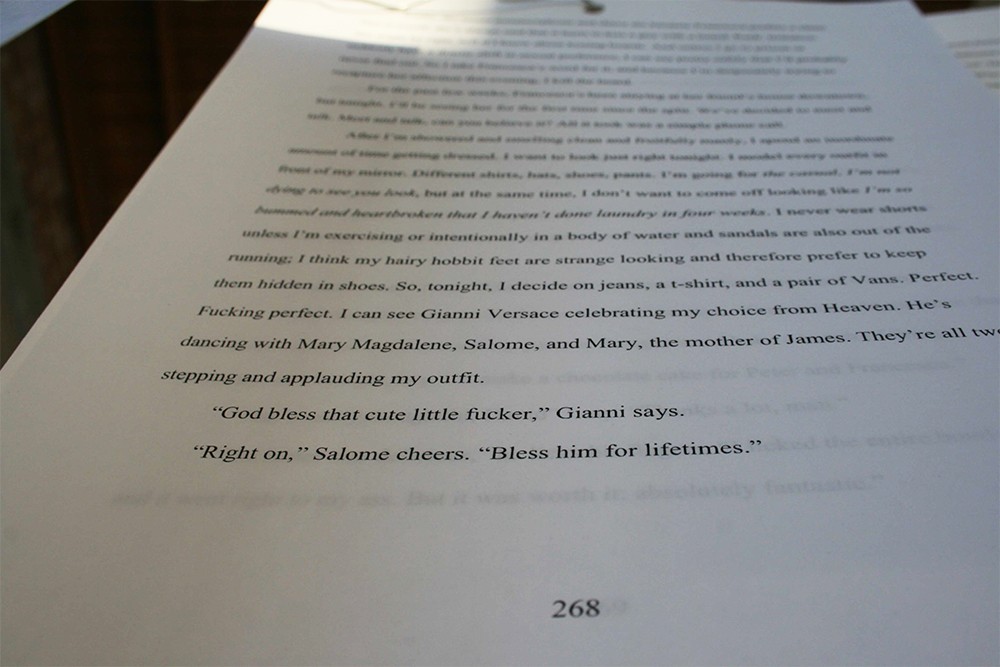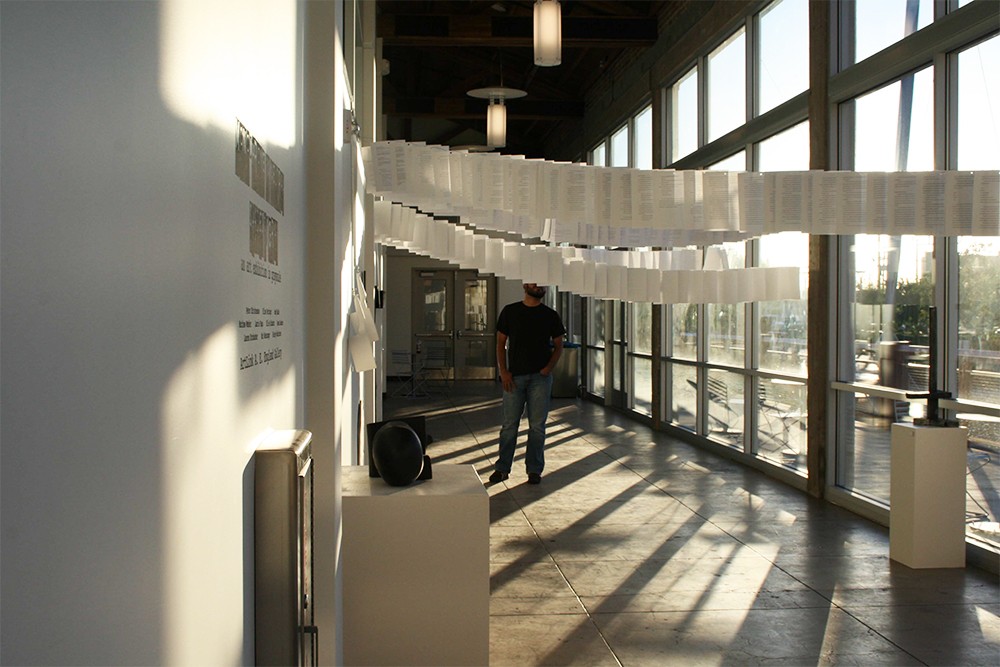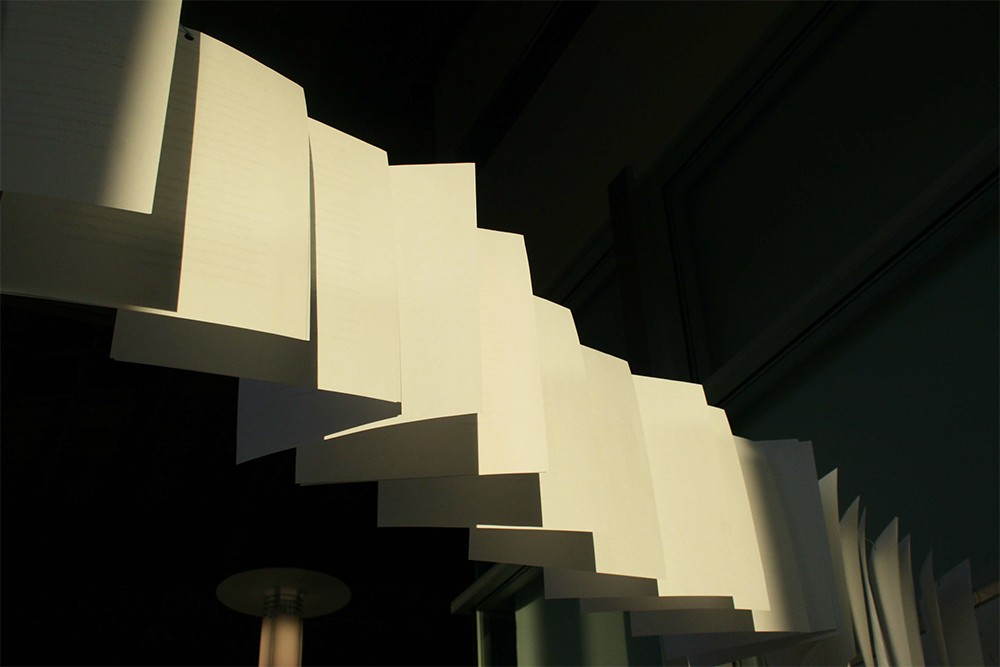 Lazy Art Makes Parks Sort of Better (LAMPS), 2013-2014
Interventions in vacant lots at GW Way, Richland, WA with Null Set Magazine cohort (Desk lamps, red spray paint, Photo below: O. Kutnyakova - #509nullsetintervention at GWay & Jadwin with O. Kutnyakova, A. Petersen, T. Holland, P. Christenson).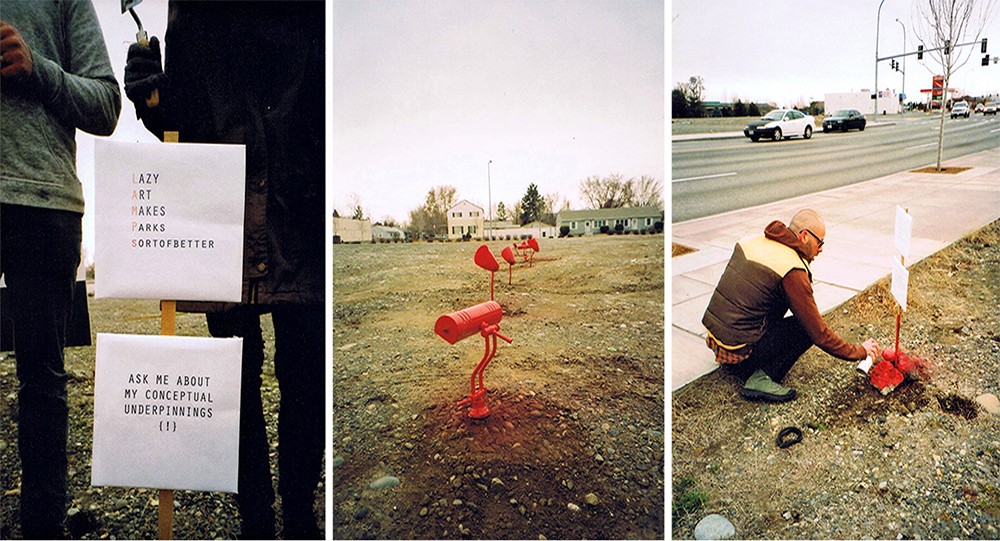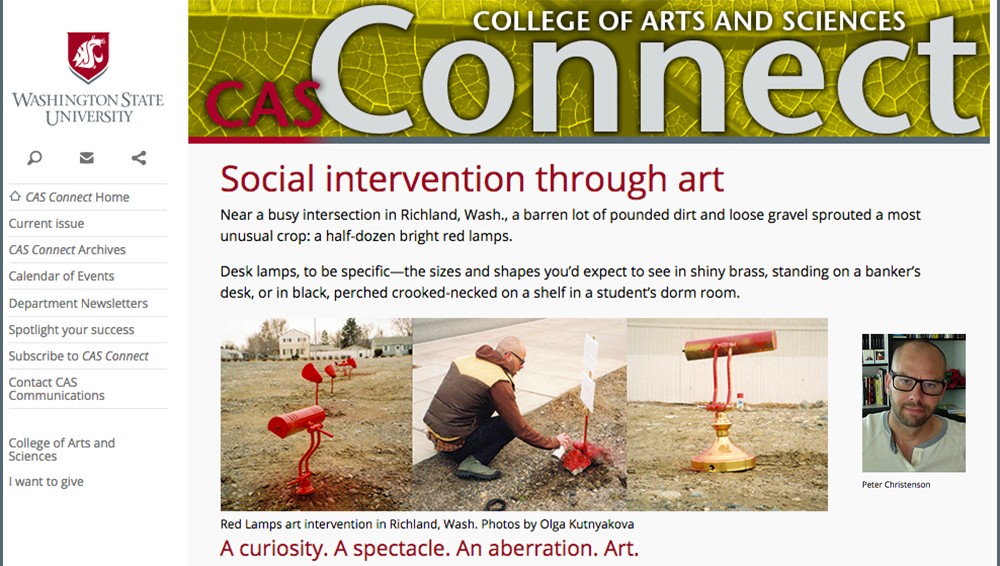 Neo-Marxist Chromatics and the Electromagnetic Repository of Rebirth
Neo-Marxist Chromatics and the Electromagnetic Repository of Rebirth is an installation comprised of a multi-channel video art sculpture constructed of tube televisions. Videos are linked at coinciding intervals to occasionally relay subliminal text-based messages in unison. Aesthetic themes and messages attempt to speak to the local culture of the area that's hosting the exhibition (just outside of Detroit, MI, in this case, close to where I was born). Found Schwinn Bike, 10-Channel Video Sculpture / Tube Television, Installation in window front of awesome bikeshop AI Petri & Sons in Lincoln Park, MI .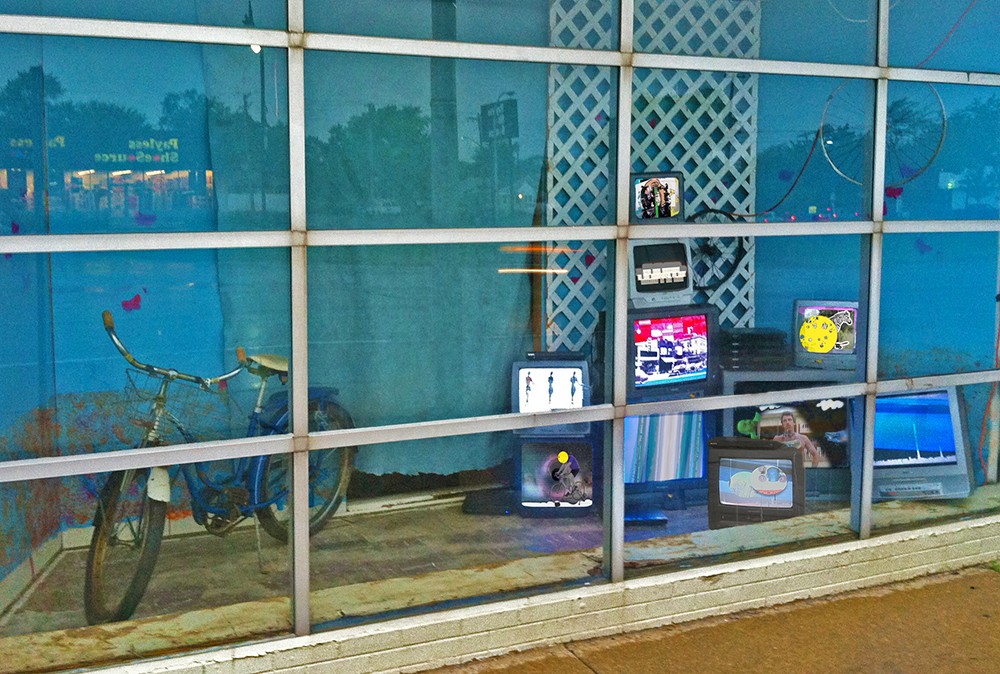 Trinity Series (Various Locations), 2010-ongoing
Parking Lot and vacant space trash interventions across the United States.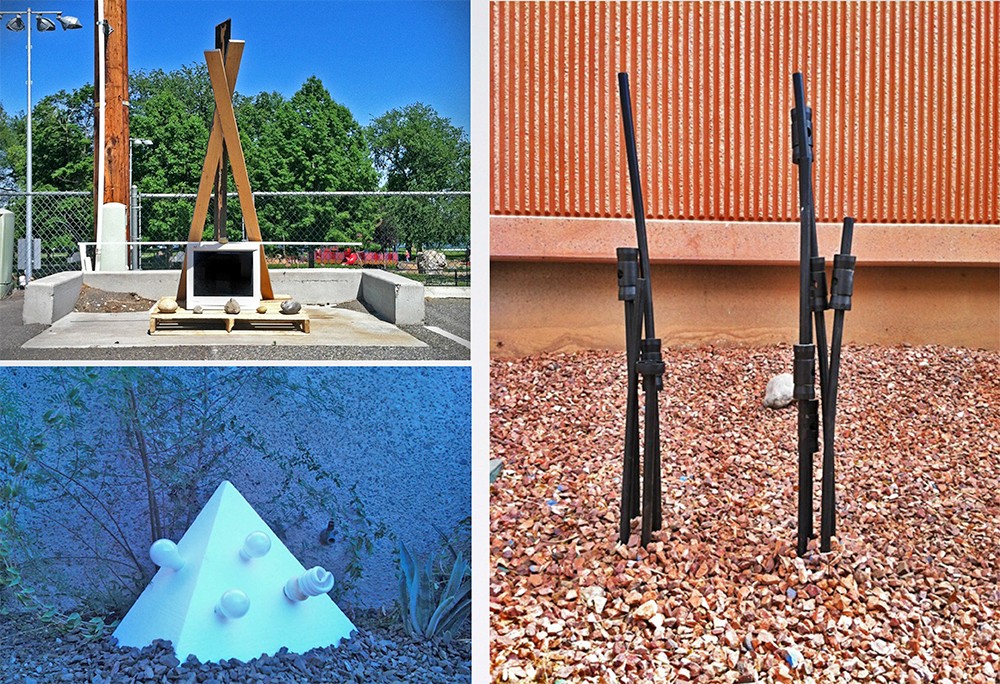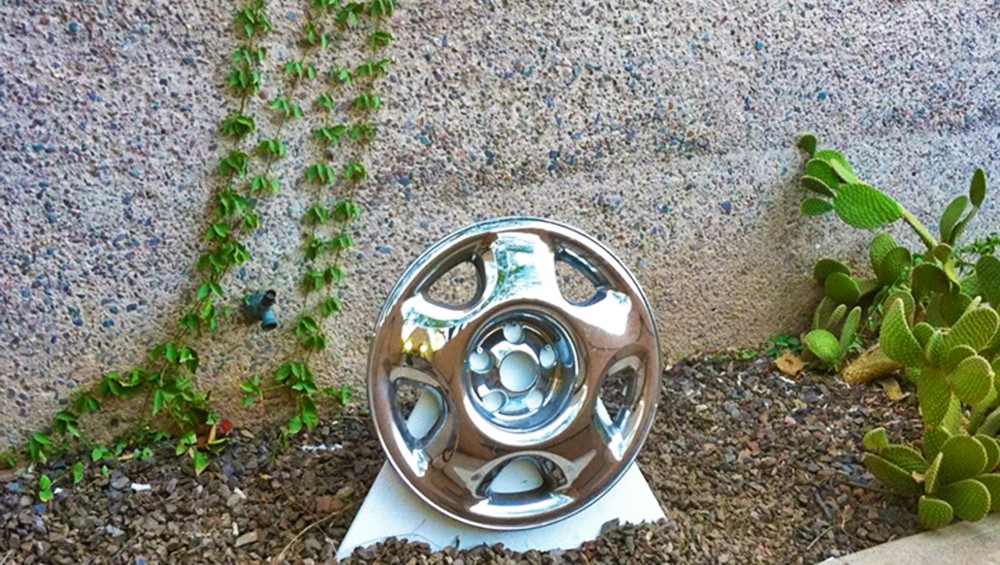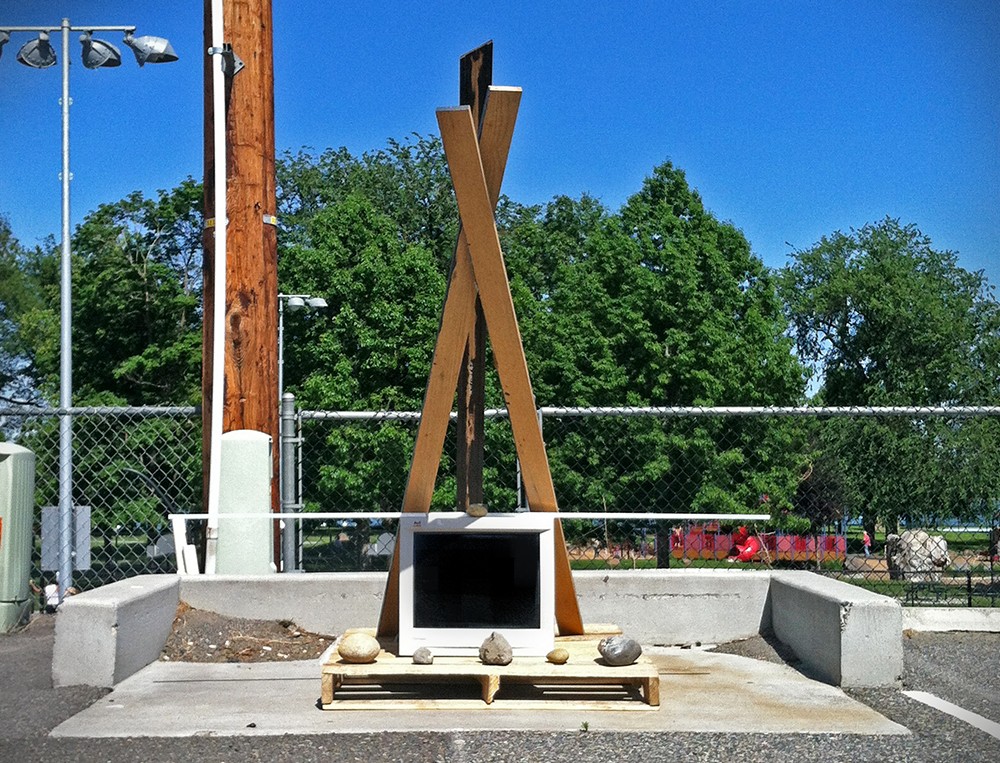 © Peter Christenson, 2017. All rights reserved. The material on this site may not be reproduced, distributed, transmitted, cached or otherwise used, except with the prior written permission of Peter Christenson.